White Rhinestone feather headdress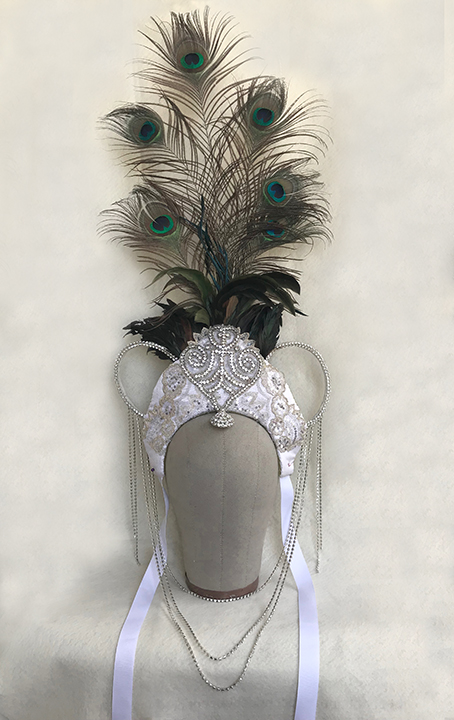 White Rhinestone feather headdress
**please use the shipping option Headdresses and fascinators over $175 or I cannot ship your order. thank you.
Fancy up your pretty noggins with my one of a kind headdresses. This is perfect for weddings, costume balls, performers like burlesque dancers and bellydancers! The base shape of the headdress is inspired by the Russian kokoshniks.
It is adorned with beautiful lace and a rhinestone applique. Laying flat it is about 13.5" wide by 26" tall. The longest chain of rhinestones falls about 5" below the chin. It ties with ribbons at the base of your head.