Red and Purple fascinator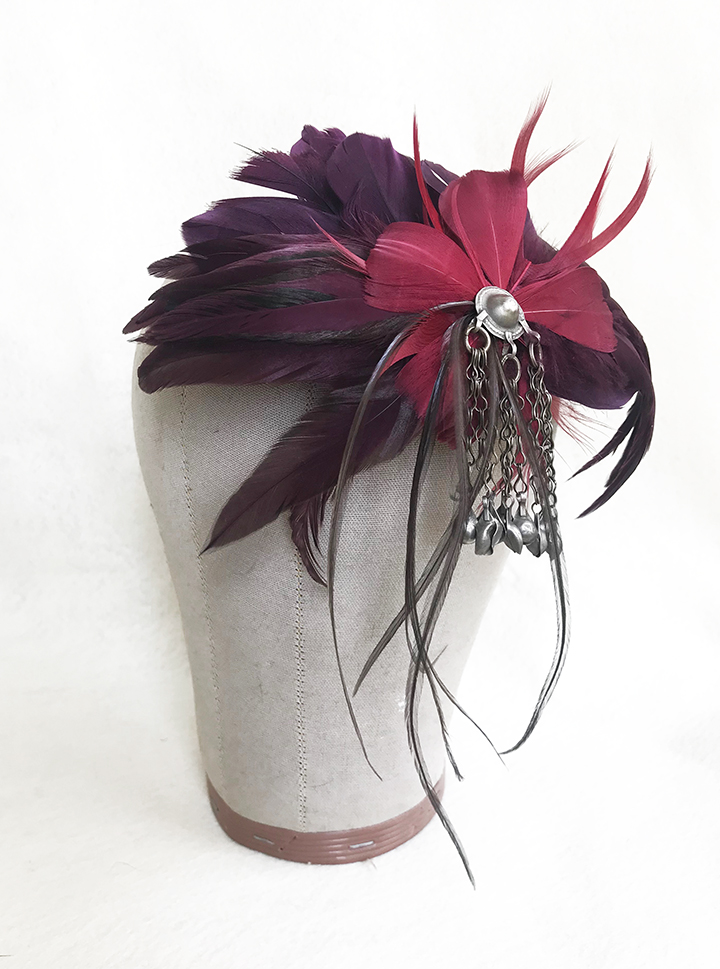 Red and Purple fascinator
Fancy up your pretty noggins with my one of a kind fascinators. This is perfect for weddings, costume balls, performers like burlesque dancers and bellydancers! Most of my pieces have some element from the Middle East as I have been dancing half my life. I take a lot of time to handpick these one of a kind vintage items.
The center piece is a vintage Afghan decorative button. It is about 3.5" long. Laid flat the feathers lay about 10" wide by about 12" long.
It is backed with felt and has a closing barrette clasp.
Ready to ship.
sold out